The Shanghai Shenhua preseason in Spain by Toldrá Asia Consulting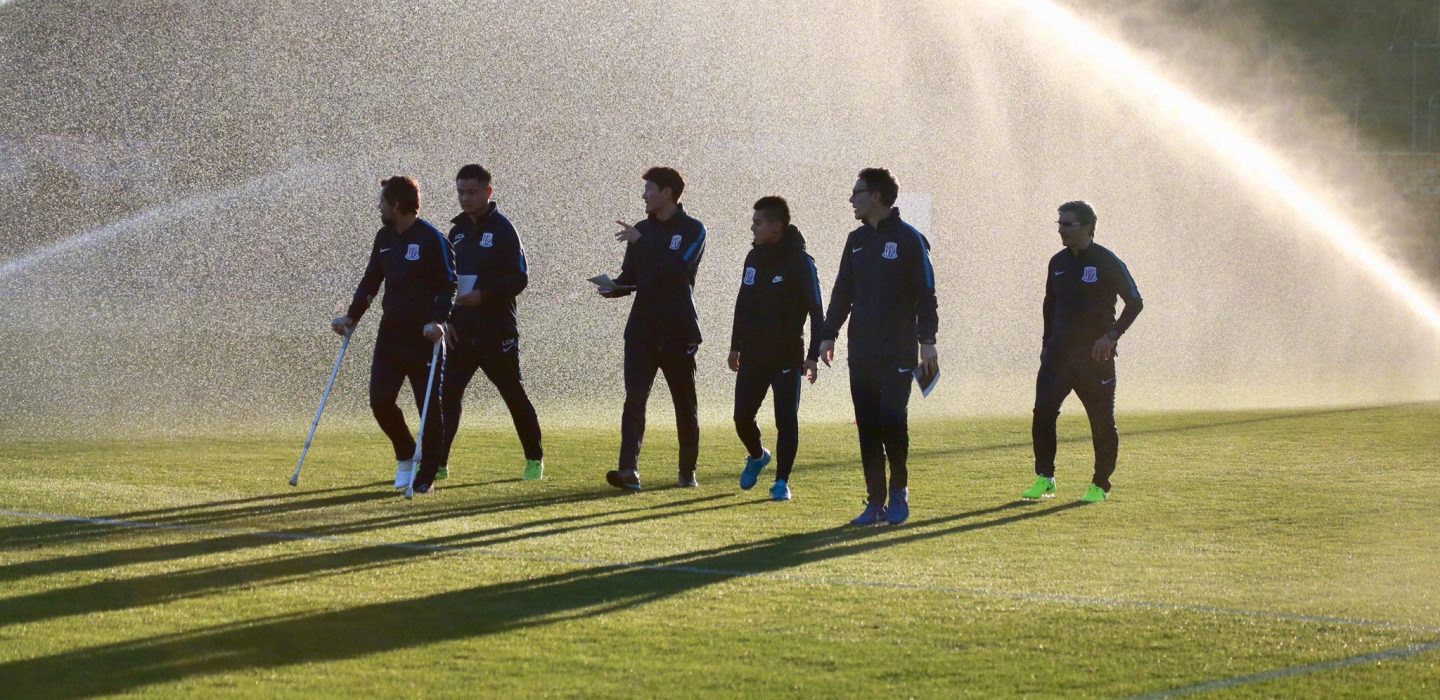 T
he Shanghai Shenhua preseason in Spain by Toldrá Asia Consulting
During the month of January, one of the teams with the most Hispanic flavor choosed their preseason location in the south of Spain. Just like last year, the place chosen is Marbella, its unbeatable facilities and good weather make the place ideal for the preparation of the Chinese Super League that starts next March.
During the stay the team had the best facilities of the Marbella Football Center and they played numerous friendly matches with important European and North American rivals.
The team has new faces on the bench, since the end of December the team of Gio Moreno, Fredy Guarín and Óscar Romero has an acquaintance of the European leagues; Quique Sánchez Flores.